Obama is making a movie about a famous alien abduction story involving Hill's grandparents, and the UFC fighter is hoping to get involved.
An alien abduction movie is in the works from Barack Obama and his production team for Netflix, and given her family connection to the story, professional fighter Angela Hill wants in. Per TMZ, the movie, dubbed White Mountain, will adapt the story told by Barney and Betty Hill, a couple who claimed to have been abducted by extra-terrestrial visitors in New Hampshire in the fall of 1961. Their story is among the country's most famous alien encounter claims, often referred to as the "Hill Abduction."
The Hills' story has served as inspiration for various movies and TV shows with the couple speaking about what happened in various interviews over the years. According to the couple, an "odd-shaped" spacecraft approached them from the sky; Barney says he saw "humanoid figures" peering at them from the windows. They say they were abducted soon after, recalling the events leading up to the alleged abduction but having very little memory of what occurred after. They say they came to about two hours later around 35 miles away from where they were taken.
Meanwhile, the Hills' granddaughter, Angela "Overkill" Hill, has found success in mixed martial arts and currently competes for the UFC. Getting word of her grandparents' story getting made into a movie by Obama's production company, Hill posted on social media about her desire to get involved. She has since told TMZ that she's been hearing a lot about the "Hill Abduction" inspiring new projects these days, and she can't help but feel disappointed that her family isn't getting consulted on any of them.
"No, no. I just put it out there because it's not the first thing I've heard," Angela explained about her tweet. "Ever since they released those documents, the UFO documents that they were hiding for so long, ever since that, I think it was about two years ago, I've been seeing a lot of Barney and Betty Hill stuff in production."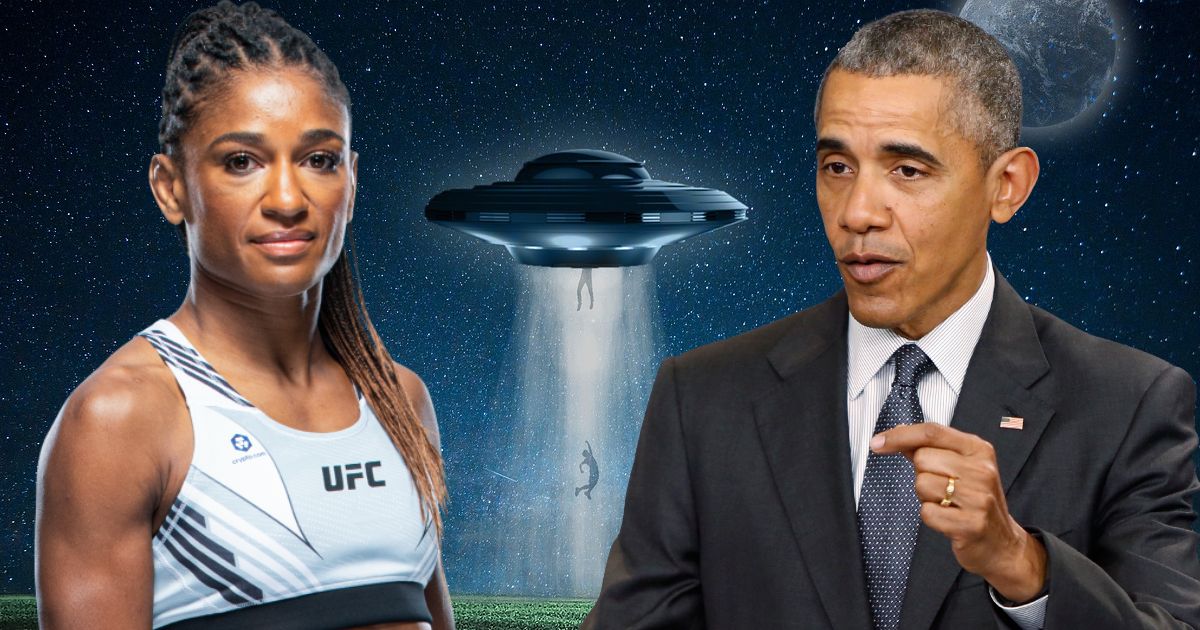 She added, "It sucks when you see something being produced and it's already greenlit, it's ready to go and you're like, 'Man I really wish my family was part of it,' because we've pretty much been written out of that part of the story. I think it's one of the parts that make it more interesting."
"I would say that if you're gonna do a story about the first Black man to be abducted by aliens, get the Black side of the family to talk about it," the fighter concludes.
–